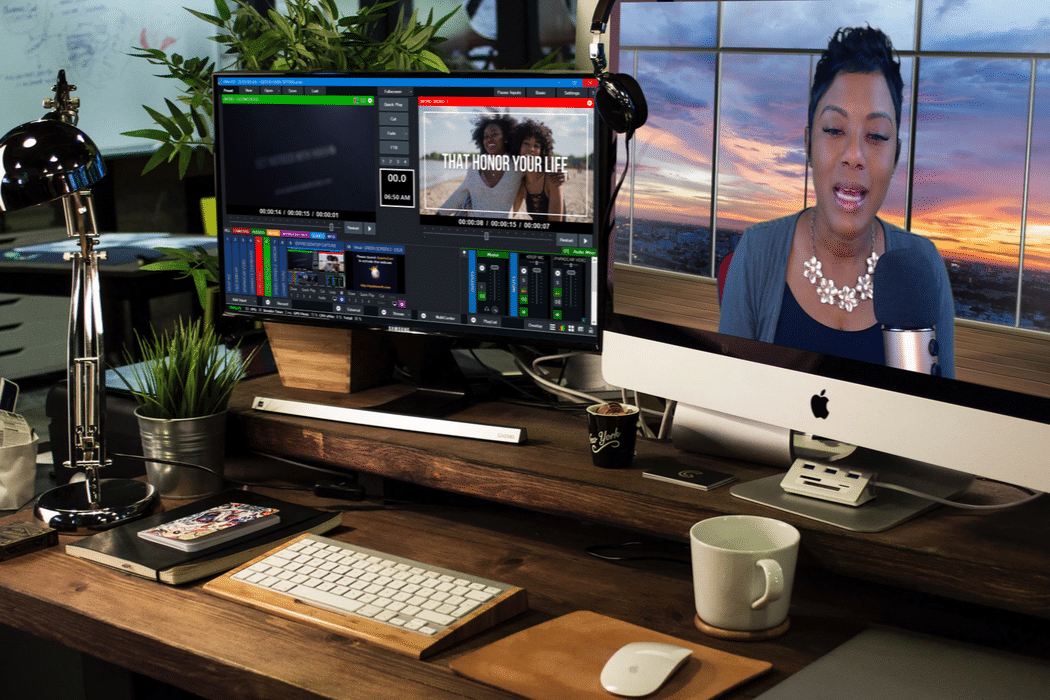 Having the right strategy is a good idea when developing video content to promote your business. But if you really want to produce content that stands out from the competition, you also need to be well-equipped.
Video content development is an art that requires familiarity of the tools of the trade. But with so many tools out there, finding the ones that fit your needs can be tricky.
On this page I'll share some of my favorite, recommended tools for leveraging video content to help you stand out.
We now recommend shopping our Ultimate Guide to Video Content Marketing store on Amazon for the most updated equipment and accessories to create your videos.
---
Here is a curated list of online app and software we recommend!
Streamyard is a live streaming studio in your browser. Interview guests, share your screen, and much more. Stream directly to Facebook, YouTube, LinkedIn, and other platforms. It's my preferred platform for live streaming without stress!
Repurpose.io is an easy-to-use automation tool that helps entrepreneurs, coaches, and content creators maximize their exposure by reformatting your livestreams without spending hours doing it.
Dubb lets you easily create, host, share, and track videos from your screen, webcam, phone, and studio. The platform features a Chrome extension, mobile app & more that lets people record trackable screen and camera videos.
When recording your video, the quality of sound is critical. With a single button, Krisp will help the background noise going from you to other call participants be removed.
Restream.io is a powerful and effective multi-streaming platform that helps you stream to more than 30+ channels simultaneously. Stream to YouTube, Facebook, Twitter, Twitch, and others— at the same time, from one account.
WorkFlowy is a simple web-based outliner created by Mike Turitzin and Jesse Patel. It's a simple way to outine your scripts, for instance, if you're creating a livestream series or other kind of video series where you need bulleted message points.
*Affiliate Disclaimer: Sometimes, I mention products and use affiliate links and I may receive compensation if you make a purchase. You will never pay extra for a product purchase because I'm an affiliate, nor does it cause me to recommend a product that does not deliver what it promises. To the best of my knowledge, every product I refer to you is offered in good faith.